Connected Health » Featured, Features, Fitness Gadgets, Latest News, Mobile Phone Apps » CHRISTMAS GIFT GUIDE: 20 Gadgets, accessories & games for fitness fanatics – Part Two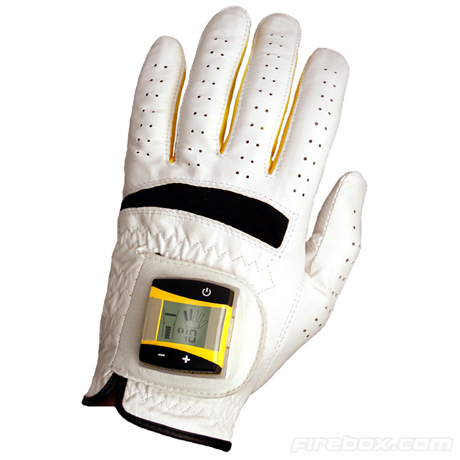 Every week we come across all kinds of weird and wonderful health and fitness gadgets, from Jawbone's UP bracelet which tracks everything you do, to the ear lighting system Valkee, which stops you getting down in the winter months.
We'd argue that nothing can beat a pair of good trainers and the open road, but fitness gadgets, accessories and games can make brilliant (and super thoughtful) gifts, whether it'll help a loved one feel more motivated, give them a way to track their work outs or just equip them with a fancy new gadget to accompany their run.
You can also check out our list of health and fitness apps for the iPhone too.
Read Part 1  here.
11. Sensoglove
This clever glove is now every golfer's new best friend. The Sensoglove comes with a number of built-in sensors to constantly tell you how much pressure you're putting into your grip. If you're being particularly aggressive, the glove will beep and tell you to calm down, it can then even alert you to which finger is causing the problem.
According to golfers, everything about your swing is affected by the way you hold your club so this little device could really up your game.
Available from Firebox for £49.99.
12. Your Shape Fitness Evolved 2012 for the XBox Kinect
If you have a loved one who prefers to work out in the comfort of their own home, then Ubisoft's new reincarnation of its popular game Your Shape, called Your Shape Fitness Evolved 2012 (it sounds like a new sci-fi film, right?!), would make an ideal present if they\'ve got a Microsoft Kinect.
Your Shape is the number one fitness and exercise game for the Kinect console and the newest game now contains more than 90 hours of improved and new content covering everything from dance to martial arts. You don't just dance around aimlessly with Your Shape though, you can do specific exercises depending on your needs, keep track of your achievements and unlock new challenges.
Available from Amazon for £32.97.
Tip: If you're buying games for a loved one, check out Amazon\'s bundle deals, which sometimes give you three games for the price of two and they're all in a similar category too

'
13. UFC Personal Trainer for the XBox Kinect
If you're looking for something a little more extreme then try UFC Personal Trainer, which is also for the Kinect. It\'s solely a mixed martial arts (MMA) fitness programme to help you build strength, endurance and burn calories.
This is a great gift idea for those that prefer short, intense work-outs and are pretty fit to begin with.
Available from Amazon for £18.97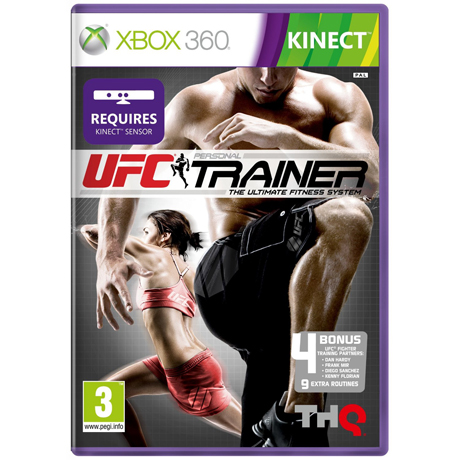 '
14. Speedo Aquacoach Swimming Watch
A must-have gadget for keen swimmers, the Speedo Aquacoach watch is reasonably straightforward to use and allows you to store up to 99 swims which can be recorded in the log, complete with a breakdown of the date, time, speed,
calories burned, etc.
Ideal for swimmers who want to keep a better track of their activities, or those who are looking for ways to improve.
Available from Amazon for £100.

'
15. TRAMP-It Jump Shoes
Like little trampolines underneath your feet, these TRAMP-It Jump Shoes from Firebox let you jump around, bounce really high and run in a strange kangaroo-like way with their super strong and flexible soles.
An ideal gift for those into fitness and extreme sports who get bored easily and have tried everything else!
Available from Firebox for £99.99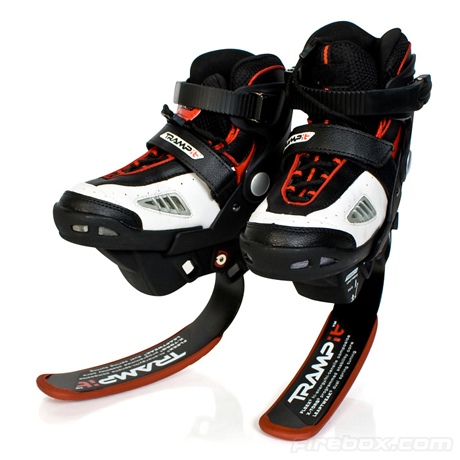 '
16. Nike+ iPod Sport Kit
A handy piece of kit to transform your Apple device into a personal workout coach with Nike+. The wireless sensor and clever little receiver works with Nike+ shoes and iPod nano, iPod touch and iPhone 3GS (or later) devices to give you feedback during workouts, challenge your friends and track your performance on your computer later.
Tip: Before you buy, check the device your lucky recipient has will be compatible.
Available from the Apple Store for £20
'
17. JayBird JB-SB2-APPLERED Bluetooth Sportsband 2 Headphones
A quirky pair of headphones from JayBird, again specially designed for use when exercising. The bluetooth feature allows you to make calls, Skype and listen to music without the need for tangly wires. The headphones also have LOTS more great features, like Bluetrax which lets you skip through tracks and a lifetime warranty against sweat!
Ideal for fitness fanatics who want a reliable pair of fitness headphones that are also stylish and a bit quirky too.
Available from Amazon for £88.95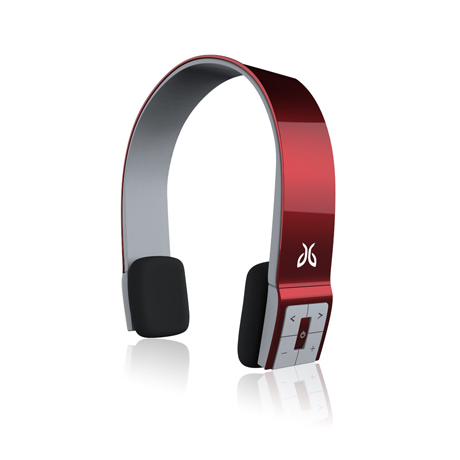 '
18. Summit HD Video Camera Goggles
A safe and easy way for those skiing, snowboarding or just generally hurling themselves down snowy mountainsides to catch all the action in 720p high definition. The googles have USB compatibility, so to share your videos or 5MP still
shots just plug them into your computer.
Available from Firebox for £249.99

'
19. Garmin FR70 Fitness Watch with Heart Rate Monitor
Garmin makes a wide range of different watches for exercise purposes, but we love this super simple and sleek FR70 model, which has a built-in heart rate and calorie counter.
Ideal for those who enjoy exercise and want to keep a track of their activities without having to carry their phone around with them all the time.
Available from Wiggle for £129.99.
'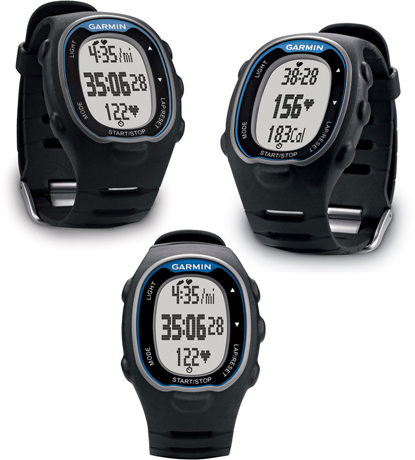 '
Kodak EasyShare Sport
A camera designed especially for those with active lifestyles, the Kodak EasyShare Sport can take great pictures up to three metres underwater and can withstand all kinds of knocks and scrapes too. It captures still images in 12MP and has Easyshare functionality, allowing you to choose your upload destination (Twitter, Facebook, email, etc) wherever you are. It can also capture short movies and has auto face detection and 5 x digital zoom.
Available from Firebox for £62.99
Filed under: Featured, Features, Fitness Gadgets, Latest News, Mobile Phone Apps · Tags: fitness gadgets, Xmas gift guide